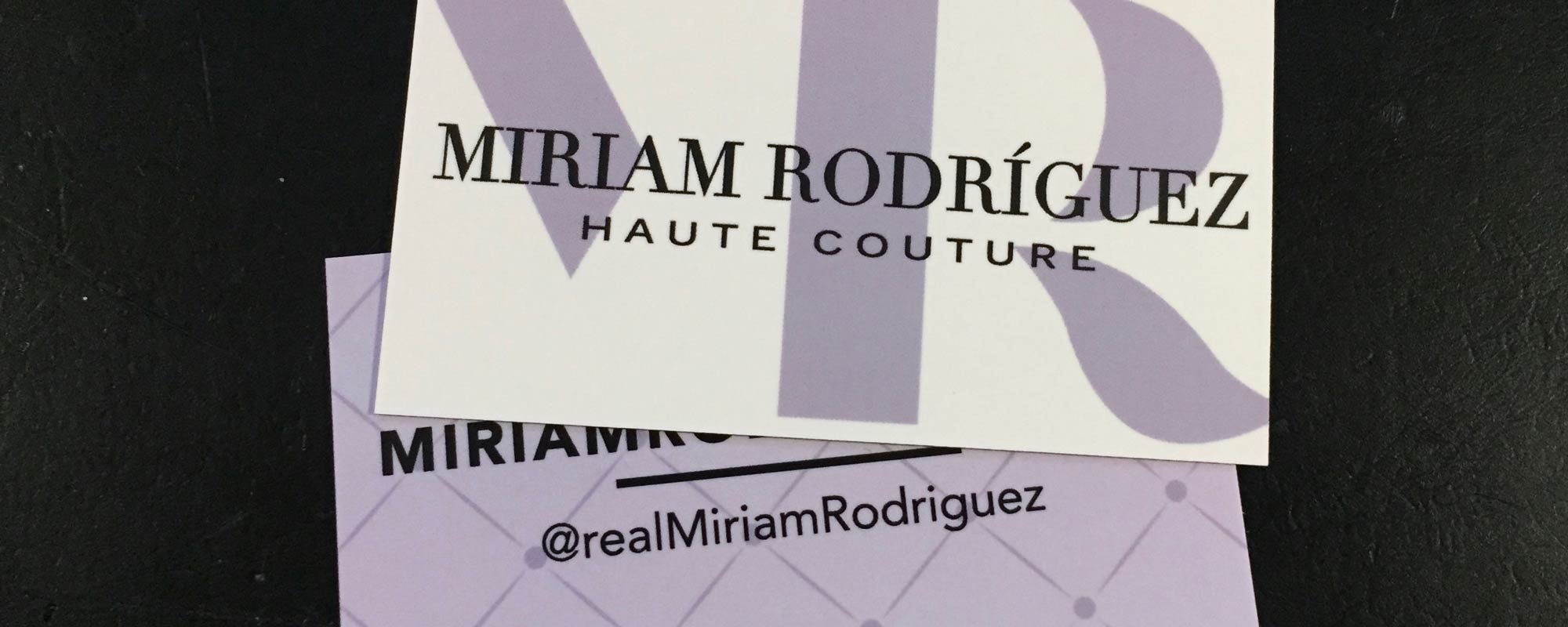 My project with Venezuelan fashion designer Miriam Rodríguez is coming along
Meet Miriam Rodríguez, bridal gown couturier.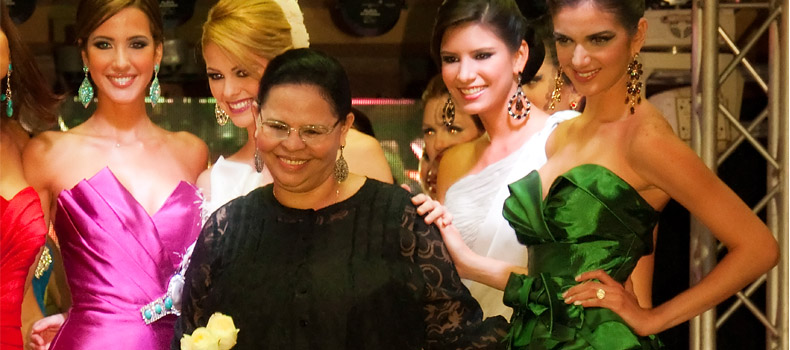 Miriam, who currently lives in Maracaibo, Venezuela, is a celebrated fashion designer who specializes in exquisite bridal gowns. Not only has she been featured at fashion expos throughout all of Latin America, but also she was recently part of New York Fashion Week 2017! Her success is incredible.
Unfortunately, what is not so incredible is the fact that prior to hiring me, she had no website. In fact, during last year's New York Fashion Week, she didn't even any have business cards! Her daughter, who lives in Houston and travelled to New York with her for the show, recognized all of the lost exposure, and referred her to me.
What Miriam did already have was an attractive logomark, which she has printed on the sides of her boutique bags, accompanied with her name. I love the logomark, and since her following of 105k fans is already closely familiar with it, I knew to leave it as is. As part of my effort to revamp her branding prior to addressing website needs though, we did alter the colors.
Behold Miriam Rodríguez's new business cards, with that lovely logomark and refreshed color palette! Like I do with all of my marketing material, I had them printed at moo.com. They offer an excellent quality product at an affordable rate, not to mention their frequent sales.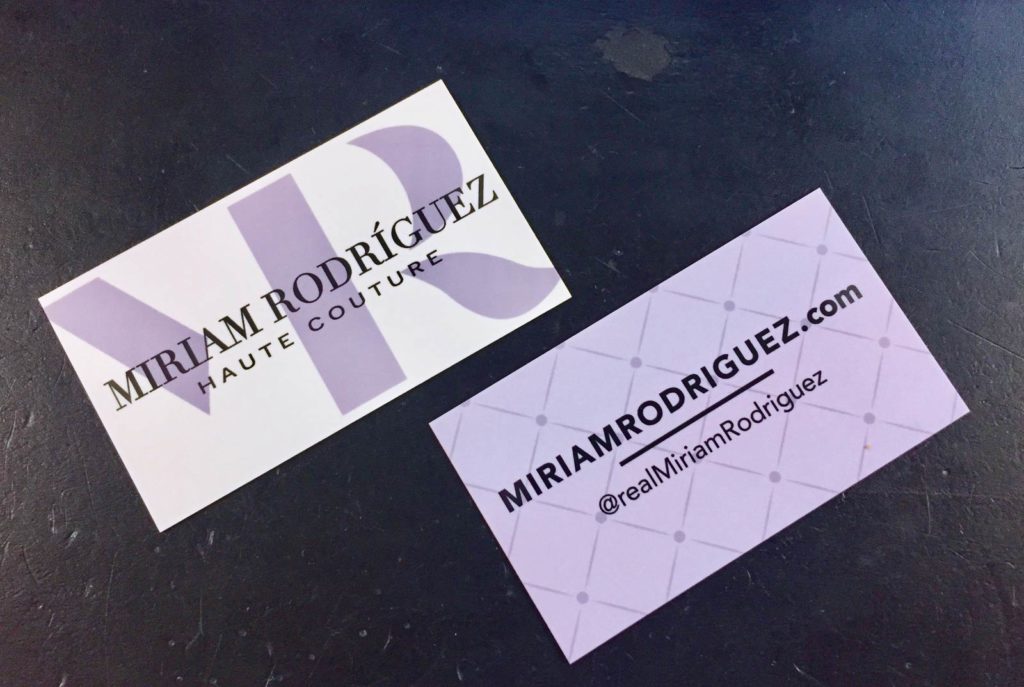 ---
If you're looking for a new website and matching business cards, contact me today and let's get started.